Suggested bookmakers for beginners - Sports Arbitrage Betting
Which are the suggested bookmakers for beginners in sports arbitrage betting?

So.. which are the suggested bookmakers for beginners? Before we give you any suggestions which bookmakers are the best for arbitrage betting let's talk about what is the first thing you need to do before opening an account in any of them.
There are hundreds of bookmakers and all of them offers different odds, terms and conditions, have different requirements and etc. In sports arbitrage betting as many bookmakers, you have as better it is. Well, it is true but not quite all of it. You can't just open random account in all of the bookmakers and start betting. This would be very foolishly and could cost you a lot of troubles and lost money. It is more than necessary to make some research before transferring your money. You need to know which of them are reliable! It is like choosing from any other service like choosing on which bank you want to invest your money for example, or choose in which car service to hand over your car for repair. You can't just go to the first one you met or heard about. In another case, you can, but we are looking from a businessman's point of view as we all are investors, and this is something that all the investors do before starting any business - research! Ask friends, check forums, read what the bookmakers can offer you, what are the advantages and disadvantages of them... ask Arbitrage Guides Team! We are in this business from the very beginning and are more than happy to help the other potential and current arbitrage players.
Why is so important to make a research? Imagine that you choose your bookmakers randomly (without any research), deposit money and start betting. You have luck and your bets are great! You are making a lot of money and of course, the same time the bookmaker lose a lot of money. Here comes the problem - the bookmaker finds 100 000 reasons or neither one to hold your money - even the one that you invested in first hand! You are sending complaining e-mails but you even don't get any answer... It sounds bad, isn't it? This is an unreliable bookmaker. If you want to skip this bad feeling - make some research, learn from our experience and keep reading to find out what are the suggested bookmakers by Arbitrage Guides.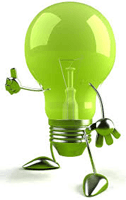 After you know what to do first, it is time to answer you which are the suggested bookmakers that every arbitrage bettor should start with and use them further. If you want to be a successful sports arbitrage investor, Pinnacle is the first bookmaker to start with. He will never limit your account and got high stakes limits. This is more than wonderful for beginners. This way you can combine soft and sharp bookmakers and not only make good money but also withdraw your profit at the end. Other suggested bookmakers that are arbitrage friendly are SBObet, 188bet and 12bet. But they are all sharp bookmakers. For the soft bookmakers, some of the popular and reliable ones are Bet365, Bwin, Unibet, Coral, William Hill, Ladbrokes, Marathonbet, Paddypower and Betsson.
There are also betting exchanges that also welcome arbitrage bettors and are arbitrage friendly. Betfair is exchange that is recommended as Pinnacle is. Other arbitrage friendly exchanges are Smarkets, Matchbook and Ladbrokes exchange.
OddStorm sports arbitrage software supports more than 60 bookmakers and all of them are reliable because they are being added as a result of evaluating them on a base of our experience and also from requests of clients which means they work well for arbitrage bettors. You can see all the supported bookmakers here: OddStorm Bookmakers. If you want to request new bookmakers you could do it in our sports arbitrage betting forum here: Request New Bookmakers.
If you like our article for the suggested bookmakers in sports arbitrage betting, subscribe to our Newsletter to get the latest useful posts and don't forget to try our Arbitrage Training program to be prepared for every situation in arbitrage betting!