Soft bookmakers in sports arbitrage betting
What is "soft bookmakers" and how to get profit with them?
Soft bookmakers are bookies that moves their odds slowly and they are important for your arbing career. If you wonder why just keep reading and you will find out why.
Example for soft bookmakers are Bwin, William Hill, Coral, Bet365 and Ladbrokes. Their margin is usually around 4-12% and are one of the reliable bookmakers. Unfortunately, the chance to limit you is big but the good thing is that they won't hold your earned money. Some of the soft bookmakers appear in the arbitrage software more frequently than others. Coral, Bwin and Bet365 are involved in the sure bets list really often and are good for arbitrage bettors but they all have some disadvantages. For example, you can meet a lot of sure bets with Coral but the stakes won't be that high. Bet365 is also preferred by most of the arbitrage players and the stakes are also not that high but especially for the top soccer leagues, the stake limits are quite high which will make your investment really profitable. Bwin has good stakes but they just love to limit you and you must be careful with these guys. Anyway, at the end, all of them deserve to give it a try and you won't be disappointed.
It is recommended to use these bookmakers because they are reliable and you will always get your money no matter if they find out you are an arbitrage bettor. If you are up to try a new bookmaker that is not on the soft list (there are a lot of soft bookmakers, it is not only the mentioned above ) we advise you to check their rank because you could be very disappointed when they hold your money and limit you. This is the worst nightmare for every sports arbitrage player so if it is possible just stay with the top bookmakers.
If you can't decide which bookmakers to chose, our team will gladly help you with the best choice for you.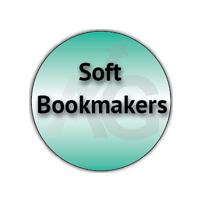 Do you know how to stay under the radar of the bookmakers and avoid limits? If you don't know you can learn all the useful information in "Risks" section of our "Complete Arbitrage Guides" training course.
If you haven't heard for "clone bookmakers" and want to find out more information for it, click here or check "sharp bookmakers" and don't forget to subscribe for our newsletter and get the latest useful news from ArbitrageGuides.com!