Arbitrage Guides Introduction
What is "Arbitrage Guides"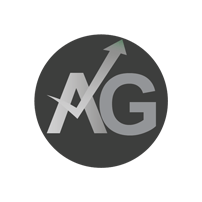 "Arbitrage Guides" course is a form of online education for sports arbitrage betting and it is recommended for beginners and advanced bettors.
We are betting on sports arbitrages since 2006 in the very beginning and our experience is huge. We are more than happy to share everything we know with you and get you prepared for the world of arbitrage betting where after our education no one will get out of it without profit.
Through our guides you will find a new and attractive way to invest in sure profit.
You will get all the necessary information about what is sports arbitrage and how to use it with the appropriate software - OddStorm. You will learn what is surebet and how to use it, in order to get profit no matter the outcome.
Start the course!
BLOG
We are frquently posting articles with useful information for sports arbitrage betting in our BLOG. If you want to be informed by e-mail when we post new article, just subscribe through the form below.
FORUM
In Arbitrage Guides FORUM you can meet and exchange experience with other arbers from all over the world. You will get answered to all of your posted questions there within 24 hours.
We are expecting you!
COURSES